Downsizing can be a difficult process. This seminar will teach you how to handle such situations and provide support for your employees.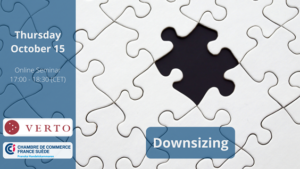 Change that leads to employees having to leave their jobs is almost always burdensome, often perceived as lonely and for many can be outright painful.A well completed down-sizing process makes it easier for a company to recruit again when the time is right, to maintain productivity during the process and most importantly increases the likelihood of redundant employees becoming good ambassadors for their old employers.
About the speaker:
Alison has many years' experience from the business world within logistics, shipping and compliance. She has a background in project management and quality assurance, and has led many international projects. She is currently working as a career consultant at Verto Konsult AB and holds an ICF (International Coaching Federation) coaching diploma.